Welcome to the Official Website for young Model & Actor Payton Rodgers. Here you'll find the latest news, updates & images on this bright & talented little boy. You can view some of his work in his Portfolio. If you have any question's feel free to Email the Webmaster.
It is always neat when a regular shopping trip at the local Target store turns into a poster sighting! While shopping with his mom the other week Payton found himself in one at the pharmacy. In the image which hangs above the kids cold and allergy section, Payton is all comfy cozy and fast asleep...it seems those cold and allergy medications do help! Payton definitely made sure to stop and pose for a photo with his poster before leaving. It was really fun surprise to see it up already, and Payton was so excited that he tagged along on that particular run to Target!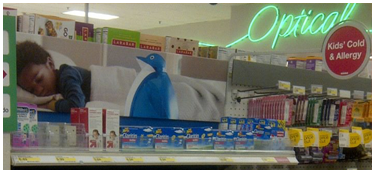 Posted by: lisa | comments 0
| | |
| --- | --- |
| 24 Dec 2011 | Merry Christmas!! |
Christmas is here! Lots of excitement is filling the air as children everywhere are ready for yummy treats, time with family and opening presents! Hopefully everyone is having a fantastic holiday season filled with much joy and happiness. Merry Christmas and all the best in 2012!
(Thanks Sarah for the banner!)
Posted by: lisa | comments 0
Halloween is just around the corner! Soon it will be time to put on those costumes and go out to get candy from all the wonderful people in the neighborhood, with maybe a few little scares in store! The Disney Store is all ready for Halloween and wants to make sure their customers are too. The main page of their website is now advertising their new offers on costumes and they've chosen one of Payton's photos to feature in the banner! Payton can be seen as Spiderman on the banner for their free shipping offer and its so exciting to see him featured on the main page of the website! Way to go Payton!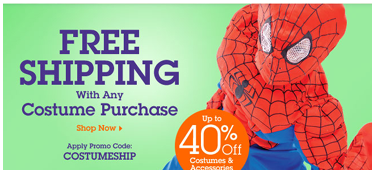 Posted by: lisa | comments 0