Welcome to the Official Website for young Model & Actor Payton Rodgers. Here you'll find the latest news, updates & images on this bright & talented little boy. You can view some of his work in his Portfolio. If you have any question's feel free to Email the Webmaster.
| | |
| --- | --- |
| 24 Dec 2013 | Merry Christmas! |
It's that time of year, Christmas time is here! Payton is so excited to spend the day with his family, opening presents, having a nice dinner, he loves this holiday. He would like to take a moment to wish everyone a Merry Christmas, and no matter which holiday you celebrate this season he hopes it has been a wonderful one. All the best in 2014!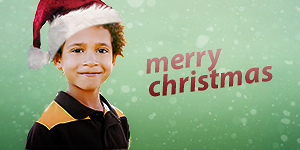 (Thanks Sarah for the banner!)
Posted by: lisa | comments 0
It's the most wonderful time of the year! Retailers are getting ready for the holiday season and stocking the best gifts for under the Christmas tree. Can't forget the warm clothes for the snowy and cold weather too, and Gymboree has everything the kids are going to need. They've recently released their first winter shoot, and Payton's image can be seen all over the company website and on their Facebook page! It's such a fun photo as he and his friend start decorating for the holidays, and he loved getting into the holiday spirit early for the shoot. Thank-you Gymboree for another exciting shoot!
Posted by: lisa | comments 0
Every shoot Payton has done for Gymboree this year has been full of excitement. He loved working with the team, and was always thrilled to see himself on the company website and Facebook page. He left each shoot having made some new friends and bringing home lots of wonderful memories. A couple of images from Payton's last shoot to date with them have been added to the gallery including a banner advertising a sale. Thank-you to everyone at Gymboree for all of the fun shoots!
Posted by: lisa | comments 0